WELCOME TO GRENADE-SUR-L'ADOUR
NOTRE DAME DU RUGBY CHAPEL & EXHIBITION SPACE
A house of worship dear to rugby players in France and around the world!
The chapel is illuminated by four stained glass windows dedicated to the sport. Inside you can see some 185 rugby shirts which evoke the memory of individual players, most of whom are either injured or deceased.
Ties and even shoes have been bequeathed to this site by families and clubs in honour of players. 
This emotion-filled site leaves a lasting impression through its originality and the important place it holds in the rugby world. A must-visit attraction in the Pays Grenadois region.
To reach this site, head to the top of the hill overlooking the village. Hardy souls may even want to walk from the village square up to the chapel. 
Open year round – Free entry: 9 am to 6 pm weekdays, 9 am to 8 pm weekends
404 route de la Chapelle – 40270 Larrivière St-Savin
LITTLE MUSEUM OF LANDES HISTORY
The local rural memory has been deposited here with the aim of sharing it with visitors who can discover 1,200 objects both unique and commonplace: human lives, history and anecdotes told by the docent, Marina.
Older visitors can reminisce and younger visitors can discover the past. Marina brings the objects to life through 1,001 stories bequeathed by individuals. 
Come discover the professions of resin extractor, woodcutter, clogmaker and more, along with vintage toys and everyday items. This museum bears witness to our changing lifestyle. Come immerse yourself in history and discover some quirky objects!
Open year-round, Wednesday to Saturday, 2-6 pm
Bookings accepted for groups and other days.
For more information: +33 (0)5 58 76 05 25 or (0)6 70 45 24 20.
Prices: Adult €3, 12-18 years €2, children under 12 free.
20, place des Déportés 40270 Grenade sur l'Adour
RESISTANCE AND DEPORTATION PAVILION
World War II left its mark on Grenade-sur-l'Adour, particularly through its resistance work. This is a place for remembering and sharing the history that has had a lasting effect on local life.
On 13 June 1944, the Maquis led by René Vielle intercepted a major German convoy at the gates to Grenade-sur-l'Adour. In retaliation, the population assembled on the village square watched as their main buildings burned and 50 hostages were arrested, many of whom were later deported. This municipal museum of remembrances from that dark period was inaugurated in 1999.
Open year-round: Entry by appointment only
For more information, call +330(6) 86 80 17 68 or +33 (0)6 22 70 15 47.
2 bis rue de Verdun 40270 Grenade-sur-l'Adour
CENTURIES OF HISTORY MUSEUM
This fun and educational museum leads you through centuries of military history. Here, you will find reconstructions of scenes depicting life during different periods. Discover genuine uniforms and many authentic objects (breast plates, weapons, helmets and more).
Open year-round, Tuesday to Thursday, 2-6 pm or by appointment (telephone +33 (0)6 47 39 06 47).
Prices: Adult €3, children free, school groups and people with reduced mobility free.
PARKS & NATURE ATTRACTIONS
Saligues de l'Adour is a regional nature site known for its characteristic wetlands flora and fauna. 
The meanderings of the Adour have bred special vegetation linked to the instability of wetlands: underwater meadows, many species of shrubs, particularly the willows (saules in French) which lent their name to Saligues. 
This diverse ecosystem is home to a great wealth of wildlife in a protected peaceful setting: bird life (many migratory and sedentary species), land animals (typical species in this type of environment such as nutria and polecats, as well as rarer creatures like otters) and aquatic animals (European pond turtles, natterjack toads, etc.).
A path dotted with information panels and a sensory experience allows the public to walk alongside the quiet zone and explore the site, especially the lake at Cazères-sur-l'Adour.
Getting there and parking: chemin de l'Adour 40270 Bordères-et-Lamensans / impasse Jouanlane – 40270-Cazères sur-l'Adour.
LAKE GIOULE - CAZÈRES SUR L'ADOUR
This lake is surrounded by forest and is home to several migratory bird species which you can watch from the lake edge.
Several walking trails between 5 and 15 kilometres take you along the water's edge and through the forest, offering a variety of scenery. Perfect for a nature break! Parking available.
Getting there: Route du lac de la Gioule, 40270 Cazères-sur-l'Adour, along the D934
In the heart of a municipal forest spanning 13 hectares of land, this body of water is a special place for walking, fishing and watching a wide variety of bird life (ducks, wading birds, etc.).

This is a private lake. If you wish to go fishing, you must first visit the Maurrin town hall to obtain a fishing permit in addition to your licence.
Observatories nestled all round the reservoir on the Ruisseau des Longs stream in Bascons are a great opportunity to watch the particularly interesting wildlife there. The environment is also remarkable for its rich variety of plant life.
Getting there: Chemin de Guiret 40090 Bascons
This forest is in the process of regenerating (after the storm of 2009), monitored and managed by the National Forest Office (ONF). It is home to rare and remarkable plant life including beech, ash and oak trees, as well as several protected flowers species characteristic of wetlands such as marsh St John's wort, anemone and scilla. A few trails take you close to the wetlands.
Getting there: Lussagnet municipality
The 'Sentier de l'Adour' is a trail for 'soft' modes of transport. This trail runs alongside the river for 130 kilometres from Aire-sur-l'Adour to Dax. In the future it will connect with the 'Sentier Gersois' trail at Aire-sur-l'Adour and Barcelone-du-Gers.
The trail crosses 28 municipalities and alternates between the right and left banks. It also connects to some existing trails: PDIPR loops, walking trails, mountain biking trails, Camino de Santiago trails and more.
This trail introduces you to new experiences by highlighting the heritage to be found near the river: landscapes, nature, architecture, history and culture.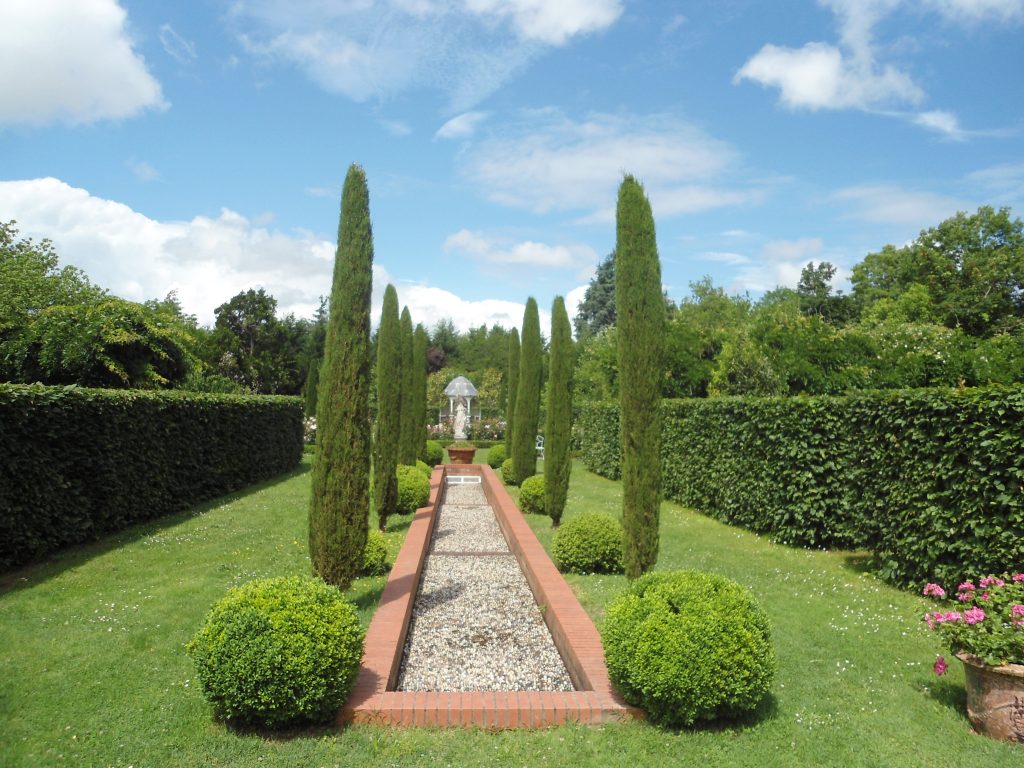 THE REMARKABLE GARDEN AT CHÂTEAU DE MARRAST
The first garden to earn the « remarkable garden » label in the Landes region is located in Bordères-et-Lamensans. It is the garden of the Château de Marrast, a Louis XVI style manor built in 1789 on the site of an old noble house in the seigneury of Lartigue. It is full of character, harmoniously marrying a formal French garden with English-style groves, rows of Italian cypress and Italianate statuary.
You can enjoy a guided tour or explore it yourself from late April to late June, every afternoon except Tuesday.
Outside this period, you can make an appointment to visit by calling +33 (0)6 40 20 39 14.
ACTIVITIES AND LEISURE OPTIONS
Open-access municipal petanque courts:
Artassenx – Cazères-sur-l'Adour – Grenade-sur-l'Adour – Saint-Maurice-sur-Adour
Open-access municipal courts (frontons): 
Artassenx – Bascons – Grenade-sur-l'Adour
TENNIS & BEACH VOLLEYBALL
9 rue Pierre de Coubertin 40270 Grenade-sur-l'Adour
+33 (0)5 58 45 91 14 / +33 (0)6 12 79 70 26
Courts open Monday to Friday (bookings required): €3 per hour.
9 June 2021 to 6 July 2021:
Wednesday and Saturday, 2.30 pm to 6.30 pm
Disabled access
1 Rue Pierre de Coubertin 40270 Grenade-sur-l'Adour
+33 (0)5 58 45 47 76 / +33 (0)6 01 12 28 80
Prices: Adult €1.50, Child (3-15 years) €1
Health measures: The changing rooms are currently closed. Shower with soap required before entering the pool. Registration required for a specific time slot.
Sites at Grenade-sur-l'Adour, Cazères-sur-l'Adour and Larrivière-Saint-Savin.
Fishing permits and guides available at the visitor centre.
CANOE, KAYAK AND PADDLEBOARD
Travelling downriver from Cazères-sur-l'Adour to Larrivière and Grenade: 6-12 people with an instructor.
Canoeing, kayaking and paddleboarding introductory lessons.
Equipment, life jackets, paddles and waterproof containers available to hire.
Bookings essential: 
Association La Grange
202 avenue des près 40270 Larrivière-Saint-Savinµ
+33 (0)6 01 17 38 94 lagrangesaintsavin@netcourrier.com
EXCURSION DOWN THE RIVER ADOUR
Go with the flow between Cazères-sur-l'Adour and Grenade-sur-l'Adour as you travel through the Saligues de l'Adour nature reserve.
You can start this 12 kilometre journey at your leisure from two pontoons: Rue de Gaillat in Cazères (GPS coordinates: 43,759886 ; -0,322858)
Allow three hours on the river for beginners. To hire canoes and kayaks, contact the La Grange association in Larrivière-Saint-Savin.
A second journey is also possible, connecting Saint-Sever to Mugron! (The access pontoons can be found in each town)
Before starting your journey, check the water level on Vigicrues: if the River Adour is shown as yellow, orange or red, do not go out on the water.
OUTDOOR ACTIVITIES & TRAILS
L'Accalmie
Bordères-et-Lamensans
This equestrian centre welcomes holiday riders aged four and older for horse rides along the River Adour. Year-round lessons are also available.
Morgane Cheveux :
+33 (0)6 87 08 56 82
Due to COVID-19 related health restrictions, please contact the centre for details on their procedure

Pony Club Zaldi Tikia
Grenade-sur-l'Adour
Year-round lessons for riders aged 5 years and older: Pottoks and Shetlands are ideal companions for your young pony riders!
Aurore Vieux-Rochas :
+33 (0)6 62 34 96 47
Due to COVID-19 related health restrictions, please contact the centre for details on their procedure.
Hiking, mountain biking and horse riding
Trails created and maintained by the region can be found in: Bascons, Grenade-sur-l'Adour, Larrivière-Saint-Savin, Cazères-sur-l'Adour and Bordères-et-Lamensans.
Trail guidebooks are available to purchase from the visitor centre (€2).
Trail map is free to view and can be downloaded from rando.landes.fr
SALIGUES WALKING TRAIL
A walking trail along the banks of the River Adour lets you explore the Saligues' different protected natural environments as well as the native flora and fauna of this area. Information panels provide more details about this special environment. 
Parking: 
chemin de l'Adour 40270 Bordères-et-Lamensans
impasse de Jouanlane 40270 Cazères-sur-l'Adour
LIBRARIES & MEDIA LIBRARIES
BASCONS MEDIA LIBRARY
76 rue du Dr Dupouy 40090 Bascons
Wednesday 11 am / 12 pm
Thursday 3 pm / 7 pm
Saturday 11 am / 12 pm
+33 (0)5 58 44 00 31
+33 (0)9 67 06 00 31
mediatheque.bascons@orange.fr
BORDERES-ET-LAMENSANS MEDIA AND TOY LIBRARY
168 chemin de Pébon 40270 Bordères et Lamensans
Tuesday 10 am / 12 pm
Wednesday 10 am / 6 pm
Friday 3 pm / 7 pm
Saturday 10 am / 12.30 pm
+33 (0)5 58 45 10 61 – mediatheque.boderes@wanadoo.fr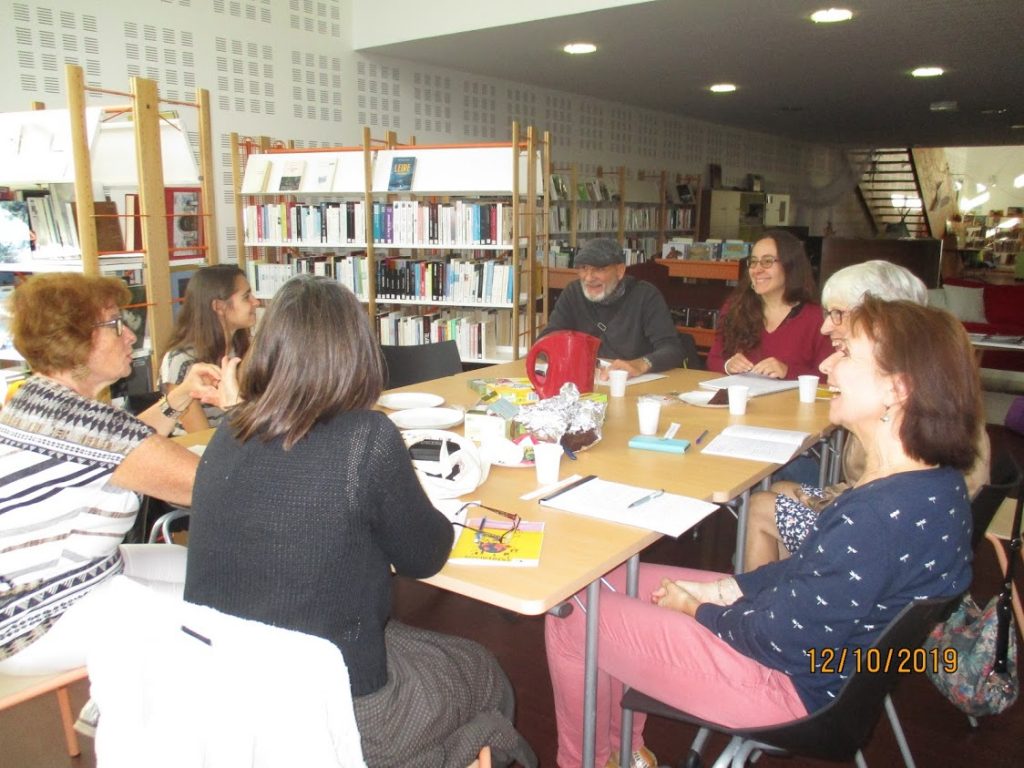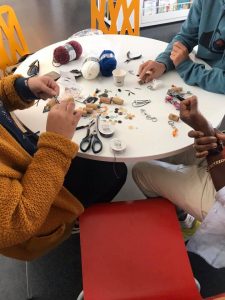 CAZERES-SUR-L'ADOUR MEDIA LIBRARY
Place de l'ancienne bastide 40270 Cazères-sur-l'Adour
Wednesday 10 am / 12 pm and 2 pm / 7 pm
Friday 4 pm / 6 pm
Saturday 10 am / 12 pm
+33 (0)5 58 52 23 74 – bibliotheque.cazeres@orange.fr
GRENADE-SUR-L'ADOUR MEDIA LIBRARY
32 rue des capucins 40270 Grenade-sur-l'Adour
Tuesday 2 pm / 6 pm
Wednesday 10 am / 12 pm and 2 pm / 7 pm
Friday 2 pm / 6 pm
Saturday 10 am / 12 am
+33 (0)5 58 03 75 36 – mediatheque@grenadesuradour.fr
#1 NATURE AND RELAXATION AT SALIGUES DE L'ADOUR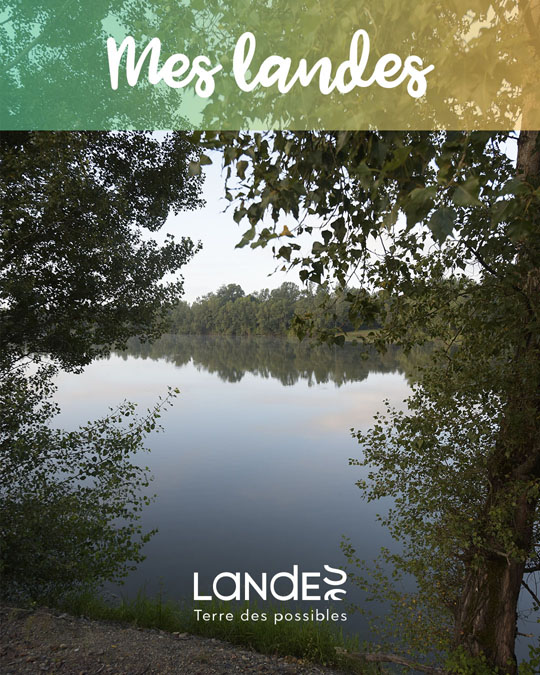 Come enjoy an outdoor experience in Saligues de l'Adour. Don't know it?
It's a perfect place for walking and cycling ! In your backpack, you can even pack a picnic to enjoy a full-day outing.
Stay a while longer and indulge in some fishing in this peaceful setting. Grab your shoes and cap and come for a ride!
#2 A DAY IN GRENADE-SUR-L'ADOUR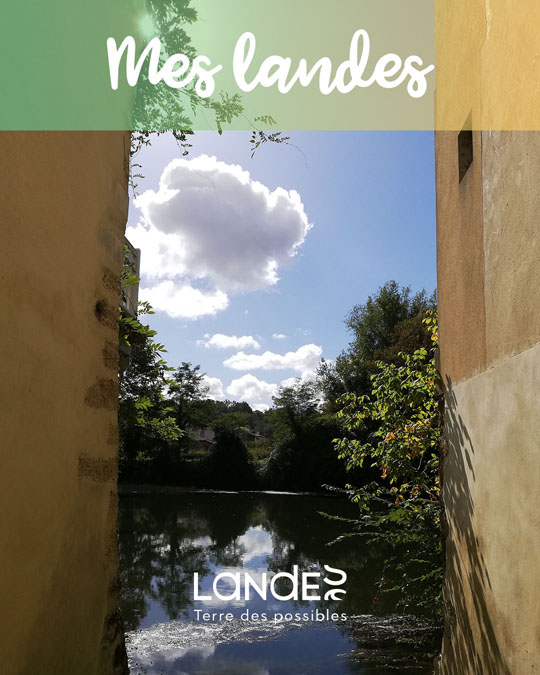 Come enjoy a day out at Grenade-sur-l'Adour.
Wander along the historic streets. Then enjoy a coffe while sitting outside Fairplay as you admire the town square. And let's not forget a visit to the Little Museum of Landes History where you can immerse yourself in memories with Marina.
Time for a snack! Enjoy at Gilles, Sicilia and 3 petits cochons.
As the day draws to an end, cross the bridge to admire the views of the Adour's riverbanks. Then head to the Rugby Chapel in Larrivière-Saint-Savin with its exhibition space to finish your day on a high.
#3 CULTURAL OUTING IN BASCONS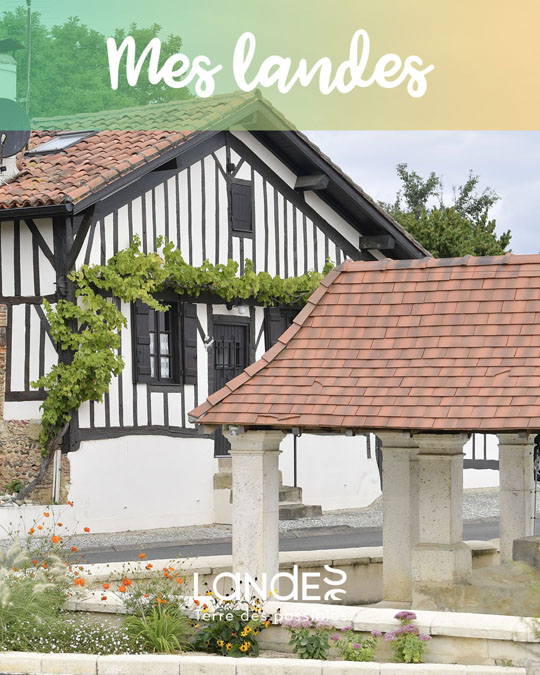 Get ready to enjoy a day of nature, culture and tradition! 
First, we recommend enjoying a stroll along the village lanes. Keep your eyes peeled to spot some artworks by Cel le Gaucher. Along your walk, you will encounter the village's arenas built from wood by local residents! That makes them worthy of Historical French Monument status.
Hop in your car and head to the bird life observatory ! Here, adventurous visitors and nature lovers can follow the trail to experience bird watching in the hides along the path.
MONDAY morning – Grenade-sur-l'Adour – 9 am to 12 pm
Farmer's market
WEDNESDAY morning
Grenade-sur-l'Adour – 9 am to 12 pm: farmer's and clothing markets
Le Vignau – 8 am to 12.30 pm: local farmer's market
FRIDAY night – Cazères-sur-l'Adour – 4.30-8.00 pm
Traditional market
SATURDAY morning – Grenade-sur-l'Adour – 9 am to 12 pm
Farmer's and takeaway food market
SUNDAY morning – Maurrin – 8.30 am to 1.00 pm every fortnight                    Farmer's market and bread, pastry and newspaper collection point From 13 June, in addition to the farmer's market there is a mobile grocer's shop.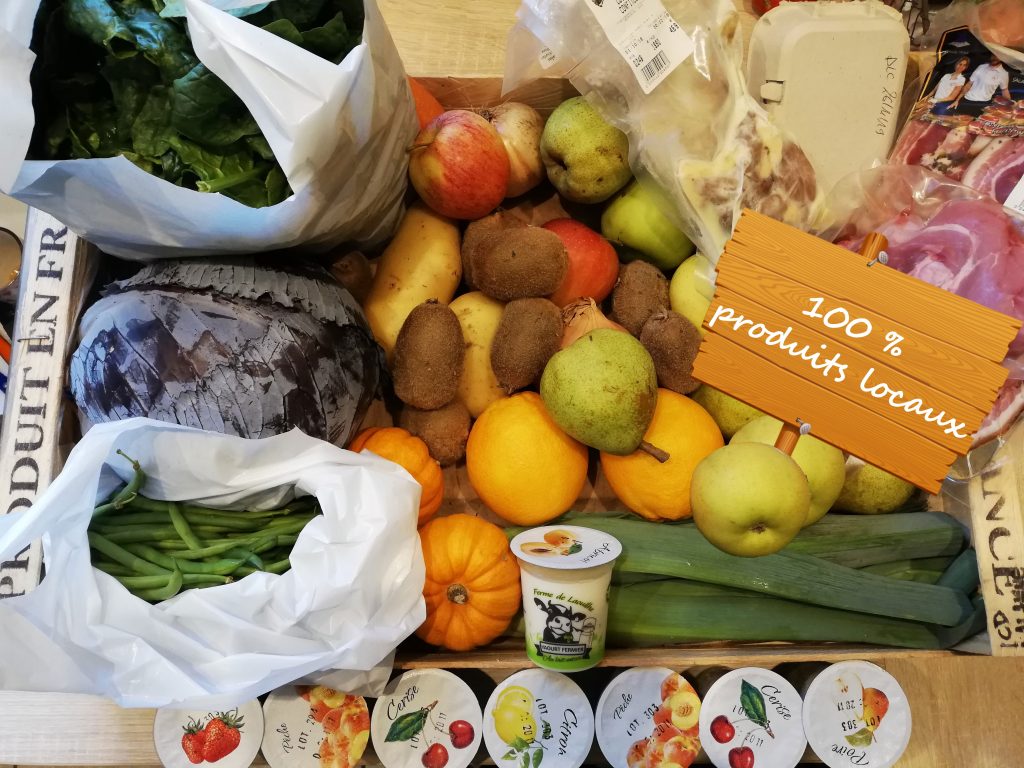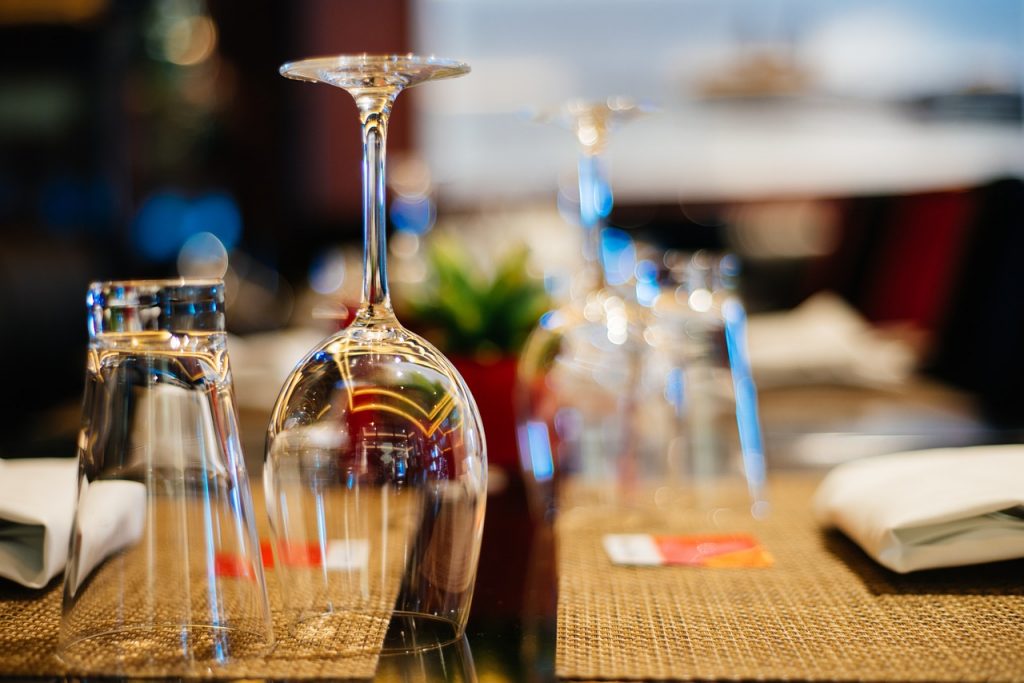 Come see us and explore our region
Pays Grenadois sits at the crossroads between Mont-de-Marsan, Saint-Sever, Aire-sur-l'Adour and Eugénie-les-Bains.
A great opportunity to explore our region! 
Getting to Pays Grenadois
BUS LINES
Line 961: Tarbes – Mont de Marsan – Marciac
Pau – Mont de Marsan line
TAXI COMPAGNY
Adour Taxi Bacarrère, 71 Rue René Vielle, 40270 Grenade-sur-l'Adour
Tel.: +33 (0)5 58 45 92 98
BY CAR
100 km from the Atlantic Ocean, 80 km from the Pyrenees, 65 km from Dax, 65 km from Pau, 15 km from Mont de Marsan. 150 km from Bordeaux (on the A65 Bordeaux/Pau).
BY PLANE
Pau-Pyrénées and Bordeaux-Mérignac airports
BY TRAIN
Mont-de-Marsan and Dax train stations
If you would like any more information about our destination, please contact us:
Monday to Friday, 9 am to 12.30 pm and 2 pm to 5 pm
Saturday 9 am to 12 pm
tourisme@cc-paysgrenadois.fr
+33 (0)5 58 45 45 98
Have you enjoyed a holiday in Pays Grenadois? Tell us what you thought and share your feedback.
We use your comments to help improve our services!
The visitor centre offers free and secure WiFi access (ask for the password at the counter).
Since 2018, our visitor centre has held 'Qualité Tourisme' status but what does that mean?
It means a commitment to providing a quality service to tourists and the region's professionals.
> Delivering a quality welcome
> Providing a permanent service
> Enabling everyone to access information
To provide quality services and meet your needs, we are committed to achieving multiple criteria in order to help you make the most of your holiday in our region!